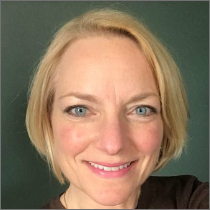 Pam Havlick Hearn, CFRE
NAYDO Membership & Education Director

Work: 203 848 0994
Email: pam.hearn@ymca.net
---
Experience:
Pamela Havlick Hearn is the NAYDO Membership and Education Director, the first person to hold this position. She is a 27-year Y professional, most recently serving as Vice President of Financial Development for the Central Connecticut Coast YMCA.
In her role with NAYDO she is responsible for:
Leading and managing all aspects of membership growth and retention
Serving as the primary contact for NAYDO members on all issues relating to education and member services
Leading and managing all education offerings including webinars, on-line resources, research projects and regional training events
Overseeing all communications including a comprehensive communications calendar, newsletters, social media and website.
Facilitating donor prospect research to understand best practices in philanthropy and other research as requested.
In conjunction with her NAYDO work, Pam also works on project management with YMCA of the USA.
Mailing Address:
309 Windsor Avenue
Stratford, CT 06614
<BACK