Sponsored by The Redwoods Group and NetVentures Corporation
Deepen your NAYDO 2014 experience and get inspired by participating in the fourth annual Philanthropy Live! program. Participants can choose from a variety of diverse projects that are sure to be memorable and make a significant difference in the lives of hundreds of people living in the San Antonio community.

Appreciation Reception for Philanthropy Live! Volunteers

Whether you donate to Dress for Success or volunteer for one of the offsite projects, you will be invited to attend the Appreciation Reception for all Philanthropy Live! Volunteers on Thursday following the Eagle Banquet from 9:15 to 10:30 pm.

Onsite Project Option for All Attendees

Dress for Success® San Antonio (DFS)
Dress for Success San Antonio targets the needs of low-income individuals by promoting economic security and self-sufficiency to break the chains of generational poverty through job preparation, employment retention and career development programs. When they help parents, they help the children – statistics show that children in stable, economically sustainable homes do better in school, remain healthier and have less behavioral problems. Since September 2002, Dress for Success San Antonio has served over 6200 low-income individuals, primarily women, and affected over 14,000 children.

Greatest need is for gently used or new conservative women's and men's business suits, shoes, and office appropriate purses and handbags.

Drop off location: top of escalators at Marriott Rivercenter near Host Y Hospitality Center during Open Hours on Wednesday and Thursday.

Over 250 clothing items were collected at the 2013 NAYDO Conference in Vancouver!


Offsite Projects

Transportation provided: Board bus at Marriott Rivercenter Hotel (Commerce St. Door between Starbucks and the bar)

Note: Start time listed is check-in time at Philanthropy Live! Gathering point at Marriott Rivercenter; end time is time you will arrive back at hotel. Actual departure time varies with project.

Wednesday, April 9 8:00 am – 1:00 pm

Volunteers will assist the Mobile Pantry Coordinator (MPC) in breaking down pallets, bagging and handing out products to San Antonio community residents in need. In addition to assisting with cleaning up the area, volunteers will also have the opportunity to interact with residents by collecting vouchers and assisting with traffic control. (Learn more about San Antonio Food Bank below)
Wednesday, April 9 8:00 am – 1:00 pm

Volunteers in the Community Garden will help with planting, caring for and cleaning fruits, vegetables and other edible plants. Assist with construction of gardening boxes, raised beds, trellises, or walking paths. Duties may also involve composting, weeding, digging, planting, watering and/or hoeing. NOTE: Hats, sunscreen, cool clothing and closed toe shoes are needed for outdoor work. (Learn more about San Antonio Food Bank below)

Project 3: Mission Reach Ecosystem Restoration and Recreation Project
Wednesday, April 9 8:30 am – 1:00 pm
Much of the San Antonio River south of downtown was stripped of all vegetation in order to control flooding that has long plagued the area. The Mission Reach Ecosystem Restoration and Recreation Project is turning the river back into a thriving ecosystem with increased recreation opportunities for the community. Depending on weather conditions that may affect project needs, volunteers will provide assistance with one or more of the following tasks: invasive plant species removal, seeding/planning new vegetation or litter removal.

Participants may be cycling to the project location riding through Southtown and the Historic King Williams Neighborhood, a distance of 2-3 miles. Bikes, snacks and water will be provided.
Project 4: YMCA Early Learning Center - Northeast
Wednesday, April 9 10:00 am – 3:00 pm (includes lunch)
The YMCA of Greater San Antonio's first Early Learning Center-Northeast serves approximately 73 infants, toddlers and non school age children that range in socio-economic status with many receiving financial assistance. To address childhood obesity which is at an all time high in San Antonio, the Y has made a commitment that any child in their care will receive at least 30 minutes of physical activity per day. Here's your opportunity to help revitalize the outdoor space enabling it to better address this youth wellness initiative. Volunteers will work on creating green space, shade areas, play stations, barriers for flooding and a possible outdoor classroom for the children to learn about healthy living and participate in physical activities.
Project 5: San Antonio Food Bank: Kid's Café
Wednesday, April 9 12:00 - 4:30 pm
Volunteers first receive a briefing on the day's meal(s) to be distributed to Kid's Café sites and then will be involved with loading meals into containers, documenting pick-up times for meals and equipment. In addition, volunteers will assist the Executive Chef with clean-up as needed. (Learn more about the San Antonio Food Bank below.)

Project 6: San Antonio Food Bank: Sorting and Packing
Wednesday, April 9 12:00 pm – 4:30 pm
Volunteers will assist in preparation of food distribution by sorting food products and placing them in appropriate bins, checking product dates, looking for spills, etc. as instructed. General clean up of work area may be included and some activities may involve light lifting. (Learn more about the San Antonio Food Bank below.)
Project 7: Haven for Hope - Children's Celebration
Saturday, April 12 8:00 pm – 12:30 pm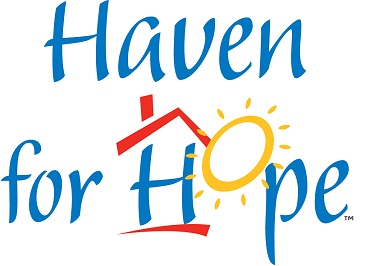 In 2010 after a nationwide search on models and best practices, Haven for Hope, a transformational center, opened due to the vision and commitment to address homelessness by business and civic leader Bill Greehey and the Mayor of San Antonio. Through a recovery oriented system of care and comprehensive social services provided onsite by diverse community agencies (including the YMCA), men, women and families are guided from homelessness to housing. Haven for Hope does this by providing, coordinating and delivering an efficient system of shelter and care aimed at addressing the root causes of homelessness. NAYDO volunteers will provide the children at Haven for Hope an activity they rarely have a chance to experience – a Birthday Party/Easter Egg Hunt. Volunteers will create the party space with decorations and treats and interact with the children through games and activities in a family friendly party environment.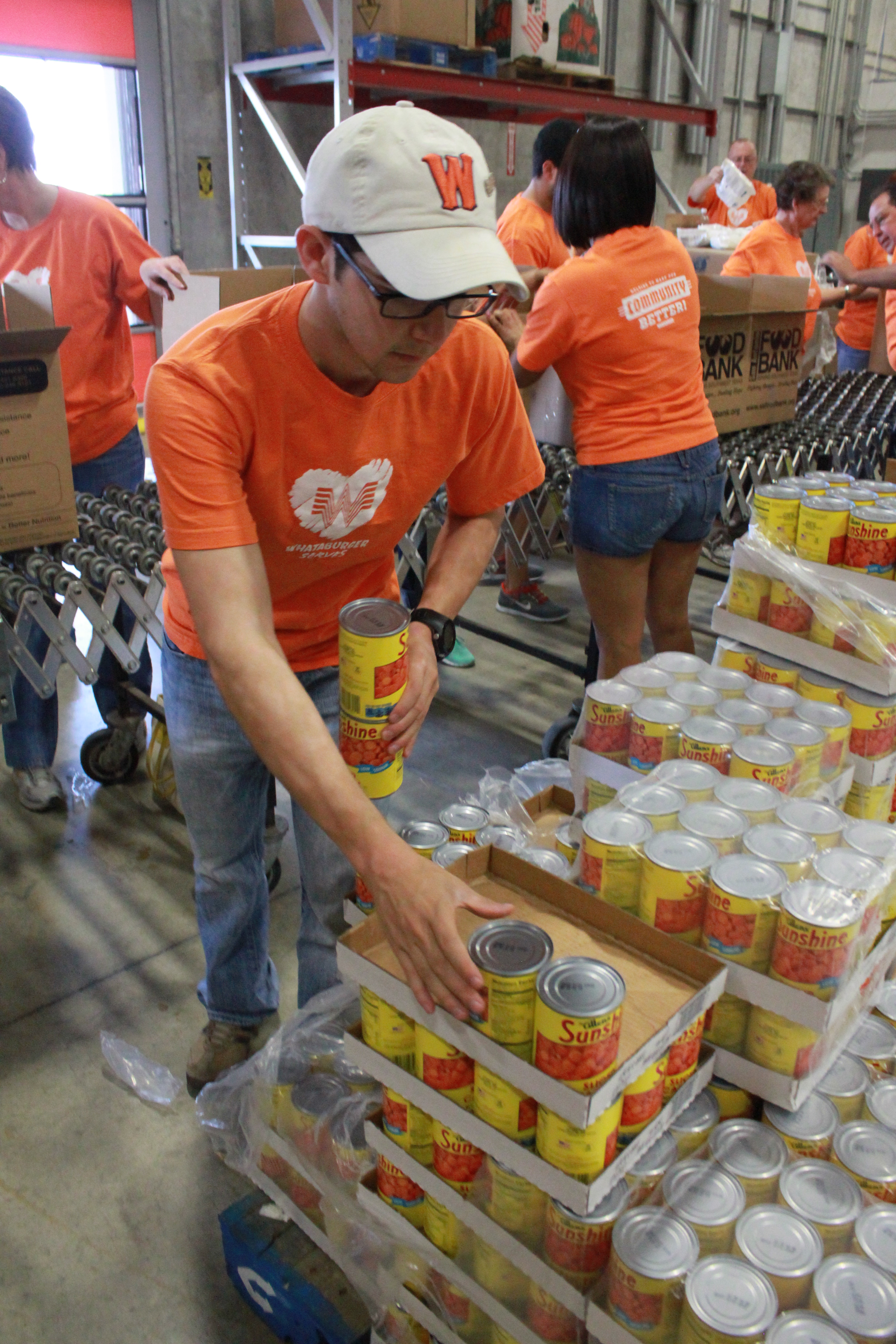 About the San Antonio Food Bank: The mission of the San Antonio Food Bank (SAFB) is to fight hunger in Southwest Texas through food distribution, programs, education and advocacy. The SAFB provides food and grocery products to more than 500 partner agencies in 16 counties. In 2012, SAFB provided more than 48 million pounds of food.



How to Sign-Up
On the conference registration form you will find a place to sign-up under "Optional Events".

Since transportation to all project sites is provided, space is limited so register early. After your overall conference registration is processed, you will receive an email from the Philanthropy Live! Team confirming your involvement and providing more details specific to your project.


NOTE on TUESDAY ARRIVALS: If you are arriving in San Antonio by plane and have selected a Wednesday morning project, you may need to make your hotel reservation for arrival on Tuesday April 8th. Contact the NAYDO Office at info@naydo.org or 504-464-7845 if you need a Tuesday night room at the same time you register for the conference but BEFORE you book your flight. A limited number of Tuesday night rooms may become available only through the NAYDO Office.
2013 Philanthropy Live Recap
With inspiration and amazing support from The Redwoods Group and NetVentures Corporation, the 2013 NAYDO Conference offered several choices for community service projects in Vancouver, including Dress for Success, Gordon Neighborhood House and the Surrey Wrap Project. Won't you consider becoming part of Philanthropy Live! at the 2014 NAYDO Conference in San Antonio?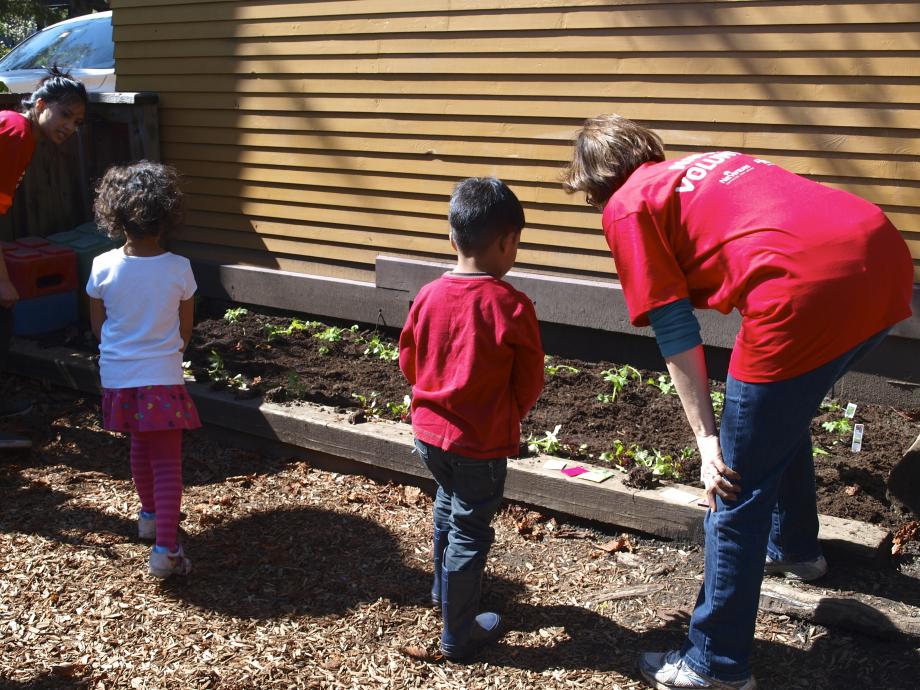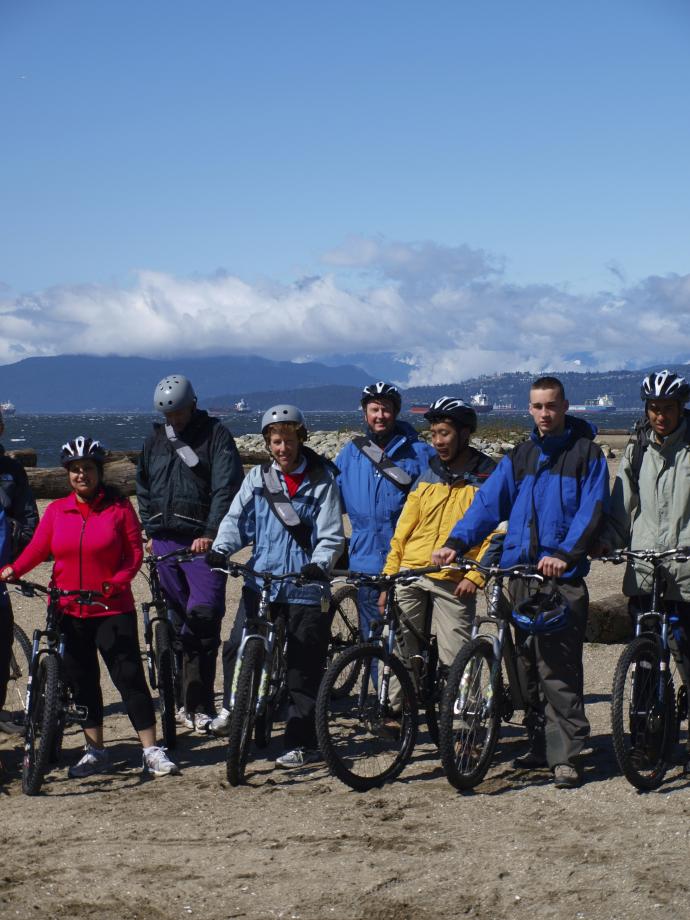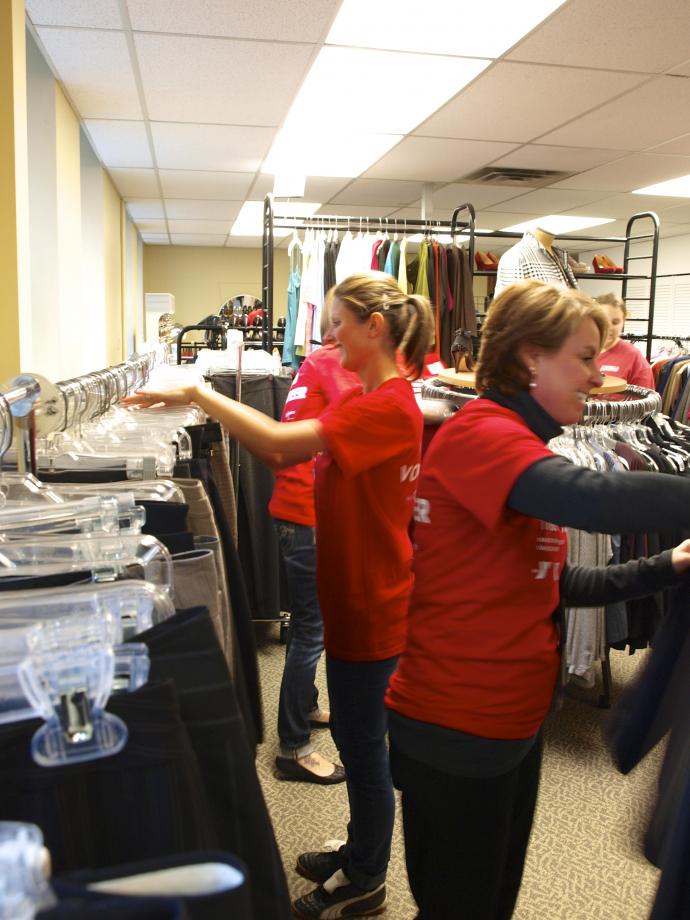 2012 Philanthropy Live Recap
With the support from The Redwoods Group, the 2012 NAYDO Conference offered three choices for community service projects in the Pittsburgh area. View "Philanthropy Live!" at Global Links, Hazelwood YMCA, and Auberle in this video and, most importantly, consider becoming part of Philanthropy Live! at the 2014 NAYDO Conference in San Antonio!