"The Virtual Academy provided The Whatcom Family Y the support needed during these unprecedented times. We learned innovative ways to educate and ask our donors and community for their support now and moving forward. It is very helpful to have the extra support to implement new fundraising ideas. The Virtual Academy is a great way to get other Y staff involved in development. I recommend the Academy to anyone looking for fresh fundraising ideas in a supportive team environment."
Tracy Diehl
Relationship Development Director
Whatcom Family YMCA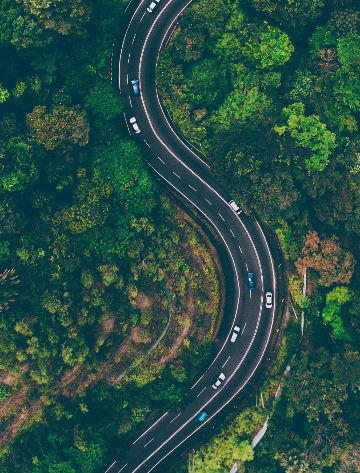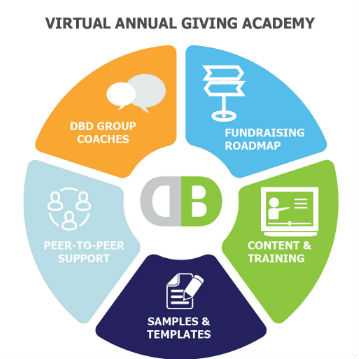 DBD Group is a Premier Sponsor of the 2021 NAYDO Conference.

Be sure to check out the workshops they are presenting!
2021 DBD Virtual Annual Giving Academy
Get a 12-month road map of resources and answers
for your 2021 financial development plan
The DBD Academy provides a year-long financial development plan and toolkit focused on Major Gifts, Annual Giving, and Radical Stewardship and includes:
• Step-by-step guides
• Templates and samples
• Academy Live sessions with industry experts and inspirational content
• Learning modules
• A virtual learning community of Y colleagues to talk and share ideas and resources
• Direct access to DBD Coaches for specific questions related to the work you're doing together
Each module also helps prepare your Y for a signature activity, including:
• Y Day of Giving
• Building a successful summer fundraising effort
• Creating successful end-of-year appeals
• Gratitude Week at the Y
• Building your 2022 resource development plan
NAYDO is proud to partner with DBD Group for the 2021 Academy
A portion of each registration is donated to NAYDO to continue its vital support to local YMCAs. Thank you, DBD Group!
Qualifies for 16 hours of CFRE certification credit; Y-USA Organizational Leadership recertification pending.

Download the 2021 Academy

Overview
I am ready to sign up for the Academy!
I want to learn more about the Academy.

Cost is based on the size of your YMCA and 12-month participation. U.S. YMCAs only:
• Up to 10 membership branches: $265 per month
• 11-15 membership branches: $365 per month
• 16 + membership branches: $565 per month

Early Bird Bonus: SIGN UP BY DECEMBER 31, 2020, and receive a free subscription to DonorSearch prospect research. DonorSearch will help you focus on your best prospects with accurate and actionable information. You'll also get reduced costs for a full wealth-screen of your database. This is a $3,000 value! Subscription cost is $750 after December 31, 2020.

By registering for the 2021 DBD Virtual Annual Giving Academy, you will help your Y and NAYDO. DBD is donating a percentage of each registration to NAYDO.
"Being part of the Virtual Annual Campaign Academy has been a really smart decision for our Y. The blend of theory, tactics, and templates provides something for everyone. The content is fantastic and the To-Do lists for each month take the guesswork out of deciding where to put our effort."

Pam Havlick Hearn, CFRE
Chief Development Officer
YMCA of Greater Monmouth County