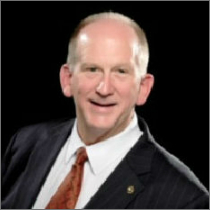 Charlie Myer
VP/Chief Development Officer & Foundation President, YMCA of Metropolitan Dallas
NAYDO: Ownership Committee, 2022 Major/Planned Gifts Track Dean
Office: 469.276.8456
Experience
Years in Financial Development: (YMCA and Other): 35 Years (13 Years Direct Development & 22 Years Leading Fundraising from Operations)
Years Affiliated with the Y: 35 Years (Program Director, Branch Director, President/CEO & Chief Development Officer)
Budget in Current Position: $82M Association Budget, $8M-$10M Total Fundraising Budget & $1M Department Budget
Financial Development Accomplishments
Annual Support
Successful experiences in Annual Campaigns from $70K (Branches) to $7.6M (Associations). Current YMCA of Metro Dallas Annual Campaign $4.5M. Longtime Y-USA Annual Campaign Training Course Instructor (ACT/Red book).
Comprehensive Campaign
YMCA of Metro Dallas is starting a $120M, five-year Comprehensive Campaign.
Capital Development
Provided leadership of $30M in Capital Development over YMCA career.
Endowment/Planned Giving
Currently the President of the YMCA of Metropolitan Dallas Foundation, with a $27M fund and a 21-member board of trustees
Since starting as President, have secured over $10M in planned gifts.
Board/Volunteer Development
30 years of supporting branch and association boards across 6 associations, independent and corporate.
Current President of the YMCA of Metro Dallas Foundation Board.
Past President of 3 Rotary Clubs and former board member of 5 clubs, including being named the Texas Gulf Coast Rotary District Club President of the Year.
Marketing & Communications
Bachelor of Science Degree in Business/Marketing, Southern Illinois University.
Other
2015 Eagle Award – As a member of the YMCA of Greater Houston Development TeamCurrent YMCA of the USA Tier 1 Service Delivery Partner YMCA (SDPY) Financial Development Expert.