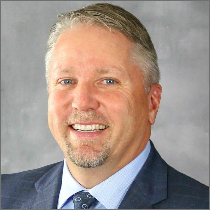 Scott Barnhard
Chief Development Officer, Tampa Metropolitan Area YMCA
NAYDO: Impact Committee, 2022 Conference Co-Chair
Office: 813.224.9622 ext 1268
Experience
Years in Financial Development (YMCA and Other): 29
Years Affiliated with the YMCA (as Staff or Volunteer): 17 staff and 4 volunteer
Budget in Current Position: $5.5 M
Financial Development Accomplishments
Annual Support
Proven track record of Annual Giving growth in the past 7 plus years, including but not limited to volunteers (less than 1,000 to more than 3,200), donors (less than 7,000 to more than 9,500), pledge dollars (less than $2M to more than $3.5M), Governance Board (from $250,000 to more than $750,000).
Capital Development
Capital Giving growth - raised more than $11 M in the past 5 years and helped manage a Foundation relationship that donated an additional $13M+ during the past 7 years.

Endowment/Planned Giving
Secured more than $2M in the past 2 years for endowment.

Board/Volunteer Development
In past 7 years helped grow family centerboards from less than 200 total engaged members to more than 400 and family center committee members from less than 500 total engaged volunteers to more than 1200 while helping engage a Governance Board of more than 60.
Other
Holds a Bachelor of Arts in Economics and Business Administration and a Juris Doctorate.