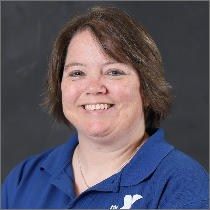 Angie Lassley
CEO, YMCA of Salina, Kansas
NAYDO: Ownership Committee Chair, 2022 Small Y Network Coordinator, 2022 Philanthropy Live! Council Liaison
Office: 785.825.2151
Experience
Years in Financial Development (YMCA and Other): 15
Years Affiliated with the YMCA (as Staff or Volunteers): 32
Budget in Current Position: $2.4 Million
Financial Development Accomplishments
Annual Support
Began an Annual Support campaign for a new YMCA branch while in Indianapolis.


Capital Development
Raised $4.3 million on an $3.7 million goal for multi-phase capital campaign for facility renovation.


Board & Volunteer Development
Worked with multiple YMCA boards. In current role as CEO, we implemented a Governance Committee, revised board descriptions and committee charters.