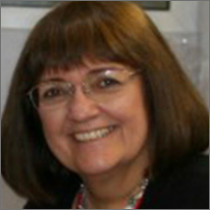 Mary Zoller
NAYDO Operations & Conference Director
Cell: 504.858.3379
Office: 504.464.7845
Email: maryzoller@aol.com
Experience
In her 35+ years as a YMCA professional Mary alternated between positions at the local and national levels. At the YMCA of Greater New Orleans, her positions ranged from Program Director and State Director of Youth and Government to COO and CEO.
As YMCA of the USA's Director of National Events and Training in the 90s she developed the program training system, annually coordinated 34 Program Schools and Membership Universities nationwide at their peak, created the first Program EXPO and authored numerous program manuals and training designs. She held key positions in General Assemblies including coordinating the 150th Anniversary General Assembly in 2001 in New Orleans involving 8,000 participants, still the largest attendance to date. Since becoming NAYDO's first staff person in 2002, her position has evolved as has the organization.
Currently she is responsible for overseeing all operational aspects of NAYDO and serving as director of the conference, the largest annual YMCA conference in North America. Mary was the first woman to receive the Association of Professional Directors A. G. Knebel Award. Mary's career story is included in the YMCA Retirement Fund project "The Legacy of My Career" which can be viewed at www.ylegacy.org.
NAYDO Office
21 Chateau Trianon
Kenner, LA 70065