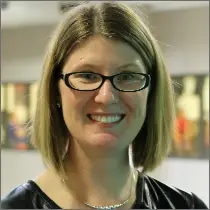 Christina Harley, CFRE

Regional Manager, Development, YMCA of Southwestern Ontario
NAYDO: Awareness Committee, 2022 Communications Contest Co-Chair
Work: (519) 907-5500 ext 1152
Experience
Years in Financial Development (YMCA and other): 13 years
Years Affiliated with the YMCA: 19 years
Years in Current Position:
Budget Responsibility in Current Position: $3.8 M
Financial Development Accomplishments
Annual Support
Directly responsible for YMCA annual campaigns at the YMCA of Southwestern Ontario where it grew to $500K and supervised annual campaign with growth from $500K to 2019 goal of $707K.


Capital Development
Experience in YMCA Capital Campaigns, including major overnight camp renovations, Health Fitness and Aquatic Facilities expansion and renovations and two new YMCA partnership builds throughout YMCA career. With the completion of the current capital campaign, raising over $11 million dollars at the YMCA of Western Ontario for Capital Campaigns.


Board/Volunteer Development
Worked directly with association Board of Directors for 4 years under the guidance of the CEO. Extensive experience with volunteers for sponsorship committees around events and branch campaigns.


Planned Giving/Endowment
Responsible for managing and securing planned gifts at the YMCA of Southwestern Ontario, and a graduate of CAGP (Canadian Association of Gift Planners) Gift Planning Course.


Marketing and Communications
Works directly with Marketing and Communications office on the YMCA as a Charity in creating annual campaign, event and marketing publications.


Other
NAYDO Conference Co-Chair 2016