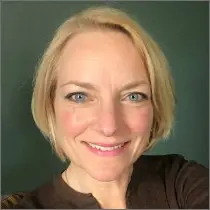 Pam Havlick Hearn, CFRE
Chief Development Officer, YMCA of Greater Monmouth County
NAYDO: Impact Committee Chair, 2022 Marketing/Communications Track Dean
Office: 732.671.5505 ext 137
Experience
Years in Financial Development: 24 years
Years Affiliated with the Y: 28 years
Years in current position: Less than 1 year
Budget in Current Position: $1 Million
Financial Development Accomplishments
Annual Support
Directs, manages and provides guidance to a multi-branch annual campaign.
Provides leadership for association Financial Development including database management, gift processing and acknowledgment, and stewardship activities.
Oversaw growth from $500,000 to $1 million in 4 years and continued to raise over $1 million annually at Central Connecticut Coast YMCA.
Faculty trainer for Y-USA Annual Campaign Training.
Capital Development
Leads association and branch capital campaigns and special projects.
Raised $15 million in multiple YMCA campaigns.
Endowment/Planned Giving
Leads planned giving efforts and the recruitment, cultivation and stewardship of members of the Heritage Club.
Board / Volunteer Development
Serves on the Board Development Committee to identify, recruit, engage and train board members.
Serves on association Board Governance Committee and assists the CEO in developing an actively engaged fundraising board of directors who work to position the Y as a community convener and collaborator to address critical social issues.
Grant Development
Researches, identifies, develops and responds to public and private grant opportunities.
Plans, implements and evaluates grant proposals and cooperative agreements.
Other
Served as NAYDO Membership and Education Director January 2014 - April 2019 responsible for:
Leading and managing all aspects of membership growth and retention.
Serving as the primary contact for NAYDO members on all issues relating to education and member services.
Leading and managing all education offerings including webinars, on-line resources, research projects and regional training events.
Overseeing all communications including a comprehensive communications calendar, newsletters, social media and website.
Worked on project management with YMCA of the USA.