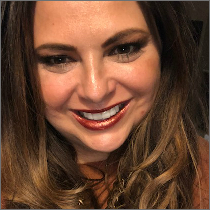 Wendy Cornett-Marquitz, CFRE
Senior Vice President of Philanthropy/CDO, Gateway Region YMCA
NAYDO: Ownership Committee, 2022 Hot Topics Council Liaison
Office: 314.436.1177 ext 21650
Experience
Years in Financial Development (YMCA and Other): 23
Years Affiliated with the YMCA (as Staff or Volunteer) 20

Budget in Current Position: $1 M
Financial Development Accomplishments
Annual Support
Leads a strong Development team that currently raises and oversees $6.5M annually ($3M annual, $2M United Way, $1.5M Grants/Foundations); previously grew annual support to over $500K through alumni and corporate support at the University of Missouri-St. Louis College of Business Administration where she was Director of Development; increased annual giving campaign at YMCA of Middle Tennessee Downtown Y from $200K to $525K; as Vice President of Annual Giving at Middle Tennessee YMCA oversaw $5.7M in the association-wide annual "We Build People" campaign.


Capital Development
At University of Missouri-St. Louis exceeded the capital campaign goal of $25M; at YMCA of Middle Tennessee, Downtown Y exceeded its $10M goal to renovate and expand its facility.


Endowment/Planned Giving
Has reinvigorated the Endowment program at Gateway Region YMC.


Other
Has served as a National Y trainer in areas of financial development; served on the board of AFP-Nashville Chapter; past and current presenter at NAYDO Conferences. Gateway Region YMCA is a 2021 Eagle Award for Excellence in Fundraising recipient.