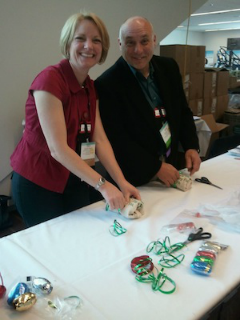 NAYDO has been a volunteer-based organization throughout its history and that tradition continues today. There are many different ways you can volunteer. Consider sharing your talents as a presenter at the conference, submit an article for
eDevelopments,
or sign up for Philanthropy Live! to name a few.
However you choose to volunteer, you'll be strengthening NAYDO and connecting at a deeper level to your colleagues in the movement. Whether you want to help during the conference or year-round NAYDO has a volunteer opportunity for you.
Interested in volunteering? Contact the NAYDO Office at
info@naydo.org
.