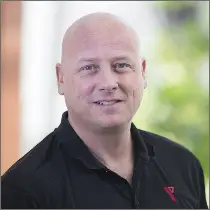 Zane Korytko
Chief Executive Officer, YMCA of Greater Moncton
NAYDO: NAYDO Chair, Executive Committee Chair, Ownership Committee
Office: 506.853.8572

Experience
Years in Financial Development (YMCA and Other): 32
Years Affiliated with the YMCA (as staff or volunteer): 36
Budget in current position that you are responsible for: $6.5M
Financial Development Accomplishments
Annual Support
Involved in many various campaigns throughout career, recently revamped outreach and dedicated staff resources to philanthropy.


Endowment/Planned Giving
Started endowment in 2013.


Board/Volunteer Development
Continual over the past 30+ years; currently work with a Board of Directors on the Moncton level, an advisory council for the Northern Satellite location as well as serving on numerous YMCA Canada and community boards.


Marketing & Communications

In previous jobs involved with this area.