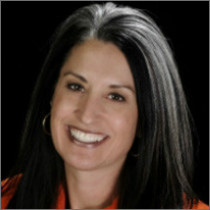 Shelly McTighe-Rippengale
Senior Vice President and Chief Development Officer, YMCA of San Diego County
NAYDO: NAYDO Chair, Executive Committee Chair
Work: 858 292 9622 x 107​
---
Experience:
Years total YMCA staff experience: 32
Years in current Y position: 12
Years in previous Y positions: 20
Raising $15-20 million per year in annual and capital
Former YMCA Branch Operator with $4.5 million operating responsibility prior to specializing in development
---
Financial Development Accomplishments:
Comprehensive Campaign:
Leads a ten year $175 million Comprehensive Campaign spanning ten years ($53 million raised to
date)
Annual Campaign:
Directs and manages Annual Campaign of $7 million from 19 branch campaigns ($4.3 million) and an Association campaign ($1.7 million).
Capital Development:
Manages and assists with five current branch capital campaigns with a combined goal of $100 million.
Grant Development:
Researches, identifies, develops and responds to public and private grant opportunities. Plans, implements and evaluates grant proposals and cooperative agreements.
Endowment/Planned Giving:
Maintains and enhances relationships with current 1,200+ Heritage Club members (planned giving society), while identifying and cultivating new endowment donors.
Marketing & Communications:
Plans and implements strategic development marketing plan to raise community awareness of the Y as a cause and promote giving. Plan includes deliberate donor stewardship events and communications.
Board/Volunteer Development:
Serves on Association Board Governance Committee and actively identifies, recruits, engages and trains board members.
<BACK