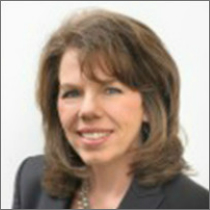 Teri McGuill
Senior VP, Chief Development Officer, YMCA of Metropolitan Fort Worth
NAYDO: NAYDO Treasurer, Impact Committee, 2021 Sponsor/Exhibitor Track Dean
Office: 817.566.1075
Experience
Years in financial development (YMCA and others): +20
Years at the YMCA: 13
Years in current position: Over 8
Budget in current position: $2 million
Financial Development Accomplishments
Annual Support
Provide supervisory leadership to annual support campaign of over $1.2 million with nearly 5,000 donors from 13 branch campaigns; the campaign has grown by 25% over the last 4 years.


Capital Development
Currently engaged in a $15M association-wide capital effort.


Grant Development
Provide supervisory leadership to grant funding process to include identifying, securing and maintaining a variety of local, state and federal grants, and local corporate and foundation requests annually; recently awarded Department of Education Carol. M. White PEP Grant.


Endowment
Provide guidance to separate YMCA Endowment Board including board development, board and donor cultivation activities, generating awareness of endowment and board development; annual Heritage Club recognition activities.


Donor Relations
Provide oversight and coordination of both individual and association-wide donor cultivation and education activities.